eCommerce business blueprint : how to build, launch and grow and expand a profitable online eCommerce store
Building an eCommerce business is a hard work with take many steps and decisions that need to come together at the right time . To help we have to put a comprehensive resource list for how to grow your eCommerce store which is require for building a best eCommerce store .
Choosing a product
Finding a product to sell
The first step to build an eCommerce business to know what product you want to sell. This is the one of most challenging part of starting a new online business. in this section you may choose whatever products which is rarely available in internet or you may find the product whatever less quantity available on market and product demand is more and supply less or you can choose antique items . or you can sell the product which is easily available and try to sell in quantity with low margin so you will get good response and same profit in this business .
Evaluating your idea
once you have find product idea in your mind . you can start a little bit research on this your products is good or not or you can make a planning for this how you can do marketing of these products .
Research and preparation for marketing
Once you have found your product, evaluated the potentials and sources of your suppliers . it's time to write a business plan for your eCommerce business . a business will be your road map that helps you for making your idea in reality . a business plan is vital so that you can determine how to best move you can take and effectively complete .
Registering your eCommerce business
With a business plan in hand . now this is the good time for consider your option for registering your eCommerce business .
Setting up your business
A side from finding an product to sell online another tuff decision is determining your business name and choosing an appropriate and available domain name for your eCommerce business .
Creating a logo
Once you have find the name and register domain name for you eCommerce business you can make a brand logo which define your products and value from your logo .
Understanding search engine work and optimization (SEO)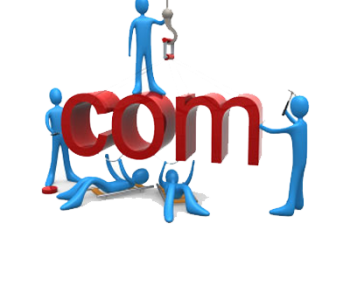 you can easily get the good position on serch engine and customer can
find your products easily and you can make good profit in your eCommerce business .
Building your online store
With the better understanding of search engine optimization (SEO), it's time to find a best eCommerce solution provider for your business try to find anyone who support you and they have done multiple numbers of eCommerce store and try to connect eCommerce solution provider's clients and take the experience about eCommerce solution provider support and services and online selling experience .
After getting all the things you can able to run a profitable eCommerce business with your concept and your idea and you can able to make good profit on eCommerce business . Click here responsive eCommerce website development