Nwebkart Helps You Make Your Own Grocery store in India
The NWebkart team develops customized software for start-up food and grocery stores seeking to enter the field of online grocery shopping. We deliver the highest quality websites at affordable costs; providing our customers the best value in the industry. Each member of our team has experience starting, managing, and growing companies in the online shopping and delivery area.
We have incorporated all of our experiences together with our passion and belief in the future of online shopping. We have created a product that we are really proud.
We work closely with each of our customers to develop a website that impress their customers, giving them an advantage over competitors, and be a useful tool to manage their online initiatives. Our software development team based in Raipur
Chhattisgarh, and our team of business development based in Bhilai .
We want to be your choice for the expansion in the market for groceries online. We have invested heavily in creating the best software in the industry, and we have built a group of people who have firsthand experience in the development of their grocery stores online. With NWebKart's personalized grocery software, you will receive:
A professionally designed website
Our designers are top notch and we provide easy navigation of the site and the design used. Already you have a website? No problem – our software can be integrated into your existing website design.
Database for Unlimited  items
They do not have access to unlimited items for your store from the ground we have covered. Save dozens of hours of administrative work by starting with a comprehensive database of common groceries brand name.
User Friendly Administrative Site
Our content management system of the site is extremely easy to use and can be learned in less than a day. It does not require any technical experience or knowledge. You will be managing your website and communication with customers in a short time.
Exceptional value at low cost
We provide a high quality product at a low cost and back it up with the best customer service in the industry. Our goal is to grow your business. Your customers will enjoy our product, and we offer a price well within your budget.
Working with people in business
Our team has extensive customized Grocery "hands on" experience in growing a business online grocery delivery. Our vision and guidance is a valuable addition to our product.
Customer Base
We have customers of all sizes — ranging from $25,000 to $1,000,000 + in annual sales. We continue to upgrade our software with industry best practices and always share advice relevant to our customers.
Training manuals
You will receive an illustrated training manual complete with operational guidelines that outline all the features in the package. We also offer proven methods to market your new service online spending – including strategic plans of advertising and promotional materials.
Free updates
We are constantly updating our software to add features and make improvements based on feedback from our customers and their customers. All updates are included.
24/7 technical support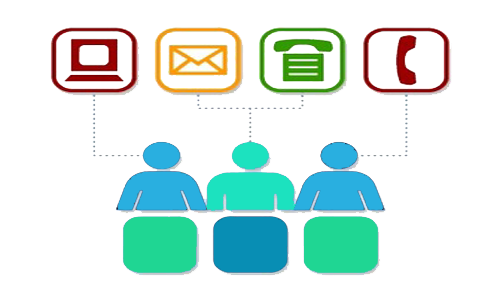 You will be assigned an account manager who will oversee all aspects of getting your online store. They will also assist with problems of implementation and support. Your account manager, together with our support team, available by phone or email 24 hours a day, 7 days a week. Someone is always available to answer your calls.
Are You Planning For Start Online Grocery Store